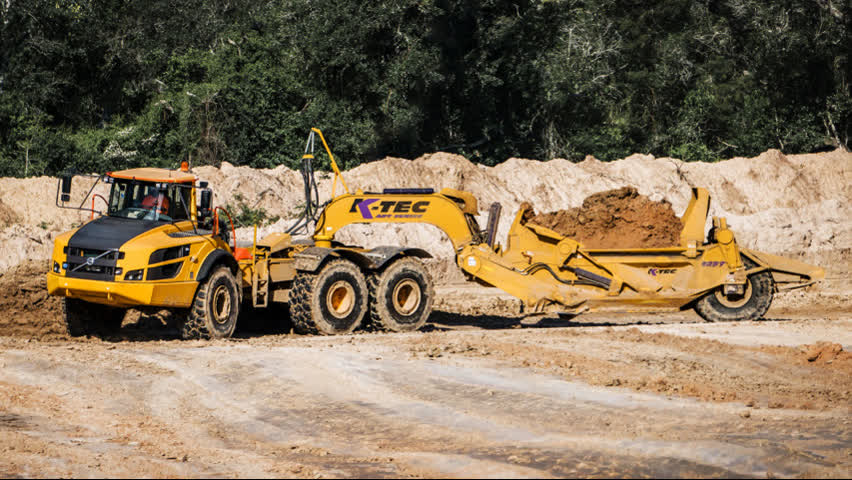 Operator Training - K-Tec ADT Scraper - Starting
Operator Training - K-Tec ADT Scraper - Starting
This knowby covers the starting procedure for operating a K-TEC ADT scraper behind a Volvo articulating dump truck.
Get in the power unit seat and make sure all the controls are within comfortable reach.
Make sure you know how to operate the joystick between different functions. Make sure that all the functions correspond to the joystick operators label.
Inspect your cutting edge before operating. If the cutting edge is worn, unbolt the cutting edge and lower it into the lower bolt hole position.
For optimal scraper usage 35 psi for the rear and middle tires and 40 psi for the front tires is effective on 40-ton trucks.
If the windows are dirty get out and clean them. No one can be productive when they cannot see what they are doing.
Start the engine and place the power units transmission in the working gear.
Drive to the cut area. The cutting edge on the earth mover should be approximately 8 inches or 20 centimetres off the ground when traveling to the cut area.
The gate should have an approximate 18 inch or 45 centimetre opening before you reach the cut area. Make a reference point on the scraper from the gate to the C-frame before starting out and always place it there when traveling to the dump area and back to the cut area.
---